Welcome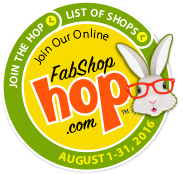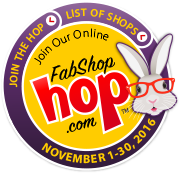 BREAKING NEWS: We have had to go to Canada for a family emergency. Orders will be filled first come first served, but will not be mailed until we return. Sorry for the delay, however excepting quilting emergencies we have always put family first. If you are on a strict timeline, please consider ordering from another shop in the Quiltshops.com or Fabshop families. We anticipate returning September 22, but that could be subject to change.

BIG NEWS!
Entire website if 60% off, find the lowest prices anywhere, we are so busy shipping orders, as usual we ship in the order it was received, while you only pay exact shipping.

September Bunny is found in Pattern Sale category:
found here:

FIND BUNNY HERE!





Happy Quilting,
From your Friends at Dakota Cabin Quilts


PLEASE NOTE:
All orders have the ongoing summer discount of 60% OFF, unless the category is already at a higher discount.
To save on shipping, if you place a 2nd order please put in the comments to combine with previous order.

Due to the wonderful sale there is an extremely large volume of orders, rest assured the orders will be shipped in the order they were received.
But there might be a slight delay as we work through the orders.

Thank-you for your order and patience, in this extremely busy shipping season!

Dakota Cabin Quilts always charges exact shipping. Your package will be shipped by USPS,
depending upon factors such as cost and the size & weight of your package.
Online Shopping


with secure transactions
Web Site Design & Programming by
Key to the Web, LLC ©